Find out how you can easily obtain a property holiday rental license in the Murcia region of Spain, since the year 2005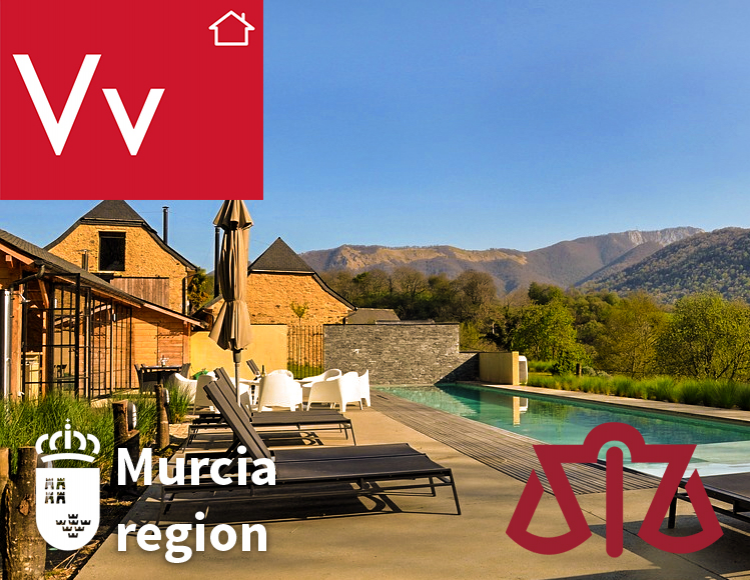 Introduction to a Holiday Rental License In Murcia
Since the year 2005, the region of Murcia has witnessed growth in the volume of holiday rentals. But, amidst this growth, the question of how to register holiday rental property in Murcia becomes imperative as the Murcia government and Tax Authorities are clamping down forcefully on undeclared rentals. This is coming on the heels of regulations put in place to regulate holiday rental activities since 2005, known as Decree 75/2005, which was subsequently modified by Decree 37/2011, as enacted by the Murcia Government.
Therefore, it is imperative to know what constitutes a holiday rental property and how to register and obtain a license for the use of such property in the region of Murcia.
Now, grab a seat, shut out the world and pay attention! The School of Tourism is in session, and the lesson topic is, "Holiday Rental License in Murcia!"
What constitutes a holiday rental in Murcia?
According to the Murcia Government Decree 75/2005, there are two classes of holiday rentals, defined by some properties in the care of a manager or belonging to a homeowner.
A homeowner with only one-holiday rental property, be it an apartment, a home, villa, chalet, or mansion is known as "holiday home." However if a homeowner or a manager is in charge of more than one holiday rentals, be it apartments, homes, chalets, mansions or villas, are confusingly called "tourists apartments." Holiday rentals are properties that must be ready for every guest and whatever situation. While both types of holiday accommodation possess different features, there are two primary requirements that both types of accommodations must fulfill before they can qualify for the license:
Comply with Accessibility Law
First Occupation License
What Are Tourist Apartments Like In Murcia?
Typically, all tourist apartments in Murcia are located in the same building or close proximity in a shared complex or space (two or more holiday rentals). As a prerequisite, they must be advertised, bearing a perfectly detailed description as such that they don't constitute any form of confusion for potential guest
Furthermore, they must maintain a register that will keep a record of every guest that stays.
Tourists apartments have four categories of classifications that distinguish the quality of the property. A given rental property must display the classification that describes its quality level at the entrance of the said property starting from 1 (the lowest), to 2, 3 or 4 keys (the highest).
What are Holiday Homes in Murcia?
Holiday homes under the laws of Murcia are defined as isolated properties, notwithstanding if they are bungalows, apartments, chalets, villas, or mansions that are rented out to tourists or for holiday reasons (one-holiday-home).
There is no classification system for holiday homes, which would have indicated the standard of accommodation.
However, both tourist apartments and holiday homes in Murcia are expected by law to satisfy some basic requirements as discussed below.
What Are The Tourism Requirements All Holiday Rental Properties Must Fulfill Before They Can Be Rented For The First Time?
1. Such properties must appear as separate units, such as bungalows, apartments, chalets, villas, and mansions.
2. It is prohibited under Murcia law to use two or more residences situated in the same or different sites or buildings under the same business operating tourist accommodation.
From A Tourist Viewpoint, What Are The Basic Requirements That Tourist Apartments And Holiday Homes Must Comply With While Functioning As Holiday Rental Property?
In addition to the fundamental requirements, which, as required by Murcia law, must be complied with throughout the duration and performance of the tourism activity, the following basic requirements must also be taking into consideration for both tourist apartments and holiday homes:
Constantly running hot or cold water
Electric or gas power supply
And more...
The law also mandates the homeowner or the management company to:
Keep and maintain a register of all guests that stay
Maintain the best conditions in the said property
And more...
So, How can I Start the Registration of My Holiday Rental Property In Murcia?
Obtaining your holiday rental license in Murcia for your property is very easy with PALS. get in touch with us today to see how we can help.