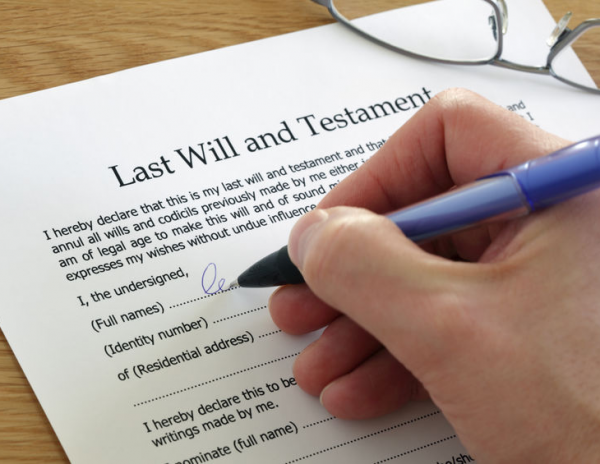 Arranging a
will
and
inheritance
for your
estate
in
Spain
is always critical. This said, it's understandable why many people fail to make proper arrangements when it comes to the arranging their
will and inheritance.
After all, it can be unpleasant to think about that stage of life where it comes to an end. But ultimately in failing to prepare a will in Spain it can create a number of legal issues for your loved ones when you pass away. What's more, a number of these issues can actually emerge when you are still alive! That's why it's vital to understand the value of a
will
and its process.
Why You Need a Will
A
will
is a
binding legal document
which ensures there is clarity surrounding your final wishes for the disposal of your
assets via inheritance
once you have died. When a will exists there is the capacity for a speedy and orderly process as your final intentions are clear' and your
estate
is concluded.
When a
will
does not exist - or has become outdated and no longer reflects the circumstances of your life when you passed away - it grows the risk your wishes shall not be observed' and even that disagreement shall break out and legal disputes will occur who shall
inherit
what.
How to Create a Will
While a will is a very strong legal document the creation of one is usually quite straightforward. At its simplest level' all that is required is for you to express your wishes for how you desire your existing assets to be allocated when you pass away.
Our team will ensure your wishes are reflected and in accordance with
inheritance law
. As a result' the creation of a will does not involve any special steps on your part. Usually just a list of your current assets (and liabilities)' and what you wish to happen to them when you pass.
Other specific wishes and requirements can be attended to in your consultation with our team.
The Importance of Updating
It is a reality many legal issues can arise from the absence of clarity surrounding a will because it has become outdated. That's why any significant change to your financial or life circumstances should always be followed by an update to your existing
will
and estate.
How Palsolicitor Can Serve You
For all your will and inheritance legal needs we invite you to get in touch with our team today. Palsolicito