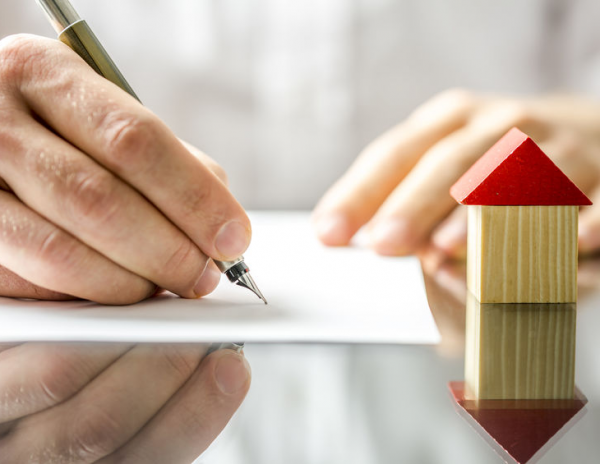 The prospect of buying a house in Spain is always an exciting one, but the process comes with a lot of stress that some potential investors may find it difficult to cope with.
First, finding a reliable English-speaking and dedicated property solicitor in any region of Spain is challenging.
Finding an informed, professional, and trustworthy team you can liaise with and trust with your investment is even more difficult. That is where PALS Solicitor comes in.
With us, your search for a hitch-free, fraud-free, and speedy property investment in Spain has come to a glorious end. We are one of Spain's leading property conveyancing companies that specializes in assisting property investors in navigating successfully through all the legal and residual intricacies that characterize the process of buying and selling properties in Spain.
Be Involved in a Transparent and Smooth-sailing Approach to Spain's Property Market
At PALS Solicitor, our mission is driven by a crystal clear vision that focuses on how the law governing Spanish property investment is executed precisely by the parties involved, and which of the rigid ethical codes to adhere to.
Our ultimate goal as a renowned legal firm is to create a completely transparent and trustworthy property market driven by acceptable and high-valued practices while ensuring the protection of our clients and their assets.
WHY CHOOSE OUR CONVEYANCING PROCESS WHEN PURCHASING A HOME IN SPAIN?
Buying a property isn't like buying goods from the grocery store. The process demands professionalism, legality, and procedural approach. Besides, you have to consider the interest and safety of your loved ones. For example, you want to make sure that the property you choose is perfect for your family and the lifestyle you craved and valued. These you are guaranteed ONLY by PALS Solicitor conveyancing process.
We have been in the business of property conveyance for more than two decades, and have cultivated and implemented a custom-tailored process to fit and meet the various needs of our invaluable clients.
We understand that the disparity in language and the legal system applicable can prevent you from making informed and legally acceptable decisions. But that is exactly why we are here—to protect your interests and ensure your peace of mind during the process. Our down-to-earth, highly experienced Spanish property conveyancing solicitors at PALS will assist you in exploring all possible legal avenues that will legitimize your property acquisition, and as well steer you away from any potential legal loopholes and pitfalls that may cost you significant financial losses or deny you the right of achieving your objectives.
Our transparent and rigid research, coupled with our reliable validation process guarantees that you will be guided to make the right decisions at every stage of your property investment.
Private (Property) Purchase Contract
Before you sign any documents, our legal team of property conveyance professionals will examine the contract for you. We will explain the terms and conditions to you in clear language and will advise you regarding whether it would be in your best interest to sign the document or not.
Power of Attorney Service/Representation
Why do you have to go through the stress of buying your property in Spain by yourself when we can help you?
Many clients take advantage of our "Power of Attorney," which allows us to represent you, and complete the purchase process on your behalf. This document is available at an additional charge.
Securing your NIE Number
In Spain, NIE represents the fiscal identification number you must have before performing any financial transaction. While you can quickly obtain your NIE at any Spanish police station, we can save you the stress by getting it for you.
Create a Spanish Bank Account
To purchase property successfully in Spain, you will need to open a Spanish bank account. You don't have to do this by yourself. We can undertake this task for you and answer whatever queries you might have regarding the process with your Power of Attorney.
Ensuring Due Diligence
Our professionals will perform a thorough search of the property in question and ensure that you are buying a safe and legal title. Also, we will make sure that your interests are protected.
We are committed to confirm and inform you that your new property is bought free of any encumbrances/ previous debts. We will also identify and make known to you any current or potential problems regarding the property building violations, homeowners, and whatever issues possible. Our years of care and due diligence will ensure that your property purchase is entirely free from all issues.
Completing your Property Purchase
Our experts will go to the Notary and check out the deeds; then we will sign and bear witness on your behalf. It essential to visit the Notary Public, which is a law professionally that is officially appointed to verify and confirm the legal status of the property, and the identity of the buyer and vendor. While you don't need to be present in person, we can always arrange for you to come with us, if you so wish.
Taxes and Fees
Our experts will calculate all your outstanding taxes and fees owed; then make all necessary payments on your behalf.
Registration of Deeds with Land Registry
The moment we finish helping in buying your property, we will go to the Land Registry office where the deed will be registered on your behalf as a way of proving you are now the new and exclusive legal owner of the property concerned.
Services & Utilities
On completion of the property, all utilities such as electricity, water, gas, council tax, and community of owners are transferred correctly into your name so you can start enjoying the property right away.
Taxation in Spain
After buying your property, you have to be aware of your tax obligations in Spain. We will help you with this.
Planning for Inheritance
One smart step to take after buying your property in Spain is to start planning for your beneficiaries' right to inherit the property. That will serve as a safeguard and forestall any unforeseen circumstances in the future.
We Prioritize your Property Investment Peace of Mind In Spain
We choose our partners carefully and pay strict attention to detail to ensure that all legal requirements and obligations are covered so that you can have full confidence in the transparency and fairness of your deal.
We hold our client interest in high esteem and will protect you from all forms of undue advantage by, and from unscrupulous individuals and firms in the course of your property conveyance.
Do You Want The Best For Your Investment? Book a consultation, And Let's Talk!
SELLING A HOUSE IN SPAIN: WHY PROPERTY OWNERS PREFER OUR CONVEYANCING PROCESS?
Are you looking forward to selling one or more properties in Spain? We offer similar stages, share a similar concern, and offer the same legal expertise and professionalism as in our renowned property buying process.
Our legal and estate management team of conveyancing solicitors is on hand to provide and ensure an equitable sale process devoid of assumptions concerning cost and procedures while eliminating gaps and errors committed by third parties.
Our property conveyancing solicitors will deploy their legal wisdom to protect your interest and shield you from any potential legal gap that may deprive you the opportunity of achieving your property sales objective in Spain.
We do not only want you to feel secure in every aspect of your property sale in Spain, but we also bring you peace of mind as listed below.
What to Expect from our Property Sale Process in Spain
The following are some guidelines that characterize our home sale process in Spain:
Debts and Encumbrances
We carefully pinpoint any potential liability attached to the property in question and arrange with the bank or such financial institution to cancel any outstanding mortgages.
Notary Preparation
We make proper and timely arrangement for the smooth signing of the Public Deeds at the office of the Notary.
Completion
If we are granted the Power of Attorney, our property conveyancing solicitors will proceed to the office of the Notary and sign all relevant document on your behalf. But, if you so wish, we can accompany and give you assistance, including translations.
By using our Power of Attorney, we can assist you in transferring your assets, resigning supplies billing, in strict accordance with your instructions.
You can grant us Power of Attorney by visiting any Notary in Spain or simply visit a local Notary in your country / nearest to your immediate location, which will prompt us to send across all the necessary forms for you to complete and submit.
You cannot afford to miss such a glorious opportunity. For more inquiries, Use the CONTACT FORM below to reach us for an initial, no-obligation conversation.
Tax Payments
Our tax solicitors will calculate and consolidate all your outstanding tax payments that are connected to the property and sale.
3% Retention : NON RESDIENT SALE
We help you get back 3% in retention fees.
Bank Account
If required, we conveniently close your Spanish bank account using the Power of Attorney document, at an additional fee.
HOW DOES WORKING WITH PALS SOLICITORS BENEFIT YOU?
You are completely guaranteed and will feel reassured that the job is being done efficiently and correctly throughout the process.
Your property acquisition/selling will be undertaken in utmost good faith, and most clearly and transparently.
We offer a completely flexible property conveyancing service that gives the buyer enough time to accomplish all set goals.
You will be protected from all unseen losses and undesirable deals with the simplicity and understanding that governs our transactions process.
At all times, you are guaranteed to have at your service a team of professional and experience property conveyancers and advisors who will be there to guide and assist you all the way.
HOW DO OUR PROFESSIONAL PROPERTY SOLICITOR & TEAM, GET YOU TO YOUR PROPERTY PURCHASE / SELL DESTINATION?
At PALS Solicitors, we operate as a team of qualified legal professionals and experts in real estate with years of professional service in property conveyancing.
We have two offices located within the Murcia region of Spain, Puerto de Mazarron & La Manga, but have strong real estate connections spread across the entire regions of Spain. We are constantly assisting international buyers with their purchases of properties in Spain, ensuring the process is completed successfully.
Ours is a comprehensive property conveyancing services that guarantee you a 100 percent hitch-free and secure buying/selling outcome. At PALS, a dedicated team of English-speaking attorneys will be around to serve your interest and assist you with:
Conducting all searches
Assessing and resolving any outstanding legal issue relating to the property
Deal professionally and directly with the lawyers and other representatives of the other party
Arrange and undertake the exchange of vital documents/contracts
Arrange and manage the completion
As such, from the moment you entrust to our team your property conveyancing in Spain, you are ultimately taking the concrete steps that will ensure you meet and fulfill your legal and tax obligations as required by Spanish laws, rules and regulations. No matter your needs, our professional and experienced team of property conveyancers, will help you realize your dreams successfully.
SEARCHING FOR A PROPERTY CONVEYANCING LAWYER NEAR YOU?
Are you in search of a dedicated and reliable team of property conveyancing to help during home or business purchase in Spain? You are now in good hands. You can now sit back, relax, and convincingly look forward to the next phase of your property acquisition drive, knowing that our qualified and experienced solicitors are efficiently handling your property purchase.
We are:
Highly experienced & trusted
Multilingual/English-speaking lawyers
Leading property conveyancing lawyers in Murcia, with Far-reaching local knowledge and widespread Real Estate connection across Spain
Offering free, no-obligation consultation It's time to realize your property conveyancing dreams in Spain.
Use the form below and contact us for unbeatable conveyancing consultation service in Spain.
We look forward to hearing from you.