Spain's Golden Visa is a residency visa granted to a non-EU citizen who plans to make a major investment in real estate in Spain. The visa provides visa-free entry to the Schengen Zone and gives the holder and their family members' residency in Spain.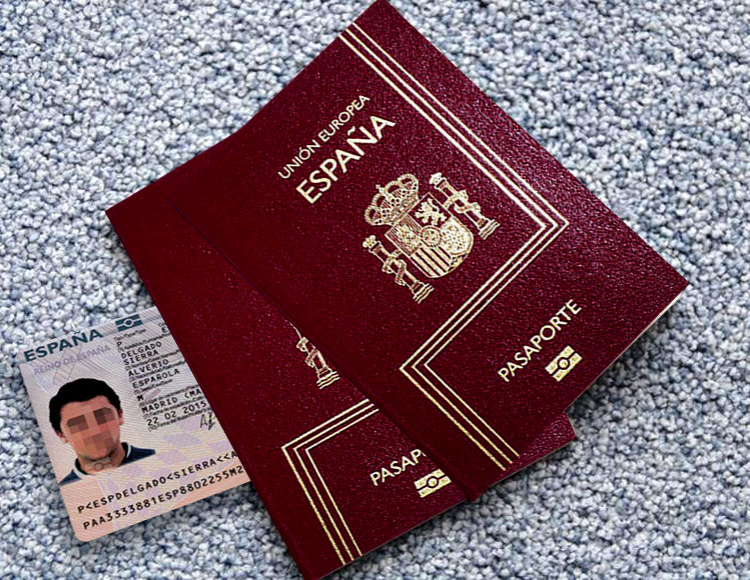 The world-class beaches of Spain, mouth-watering food, cultural heritage, and high standards of living are enticing migration opportunities. According to the Golden Visa Spain scheme, investors and their families can make a required investment in Spain and receive a residency permit from Spain. This is a very enticing visa choice for Brits. In most cases, Golden Visas for Spain are given to anyone who purchases real estate.

The PALS Solicitors practitioners in Spain are highly qualified in the fields of conveyance, land, and many other areas of law. We'll illustrate how a Golden Visa for Spain is a perfect choice for the British by investing in real estate.
Spain Golden Visa and the Post-Brexit Era
The Spanish Real Estate Investment Visa was introduced by the Spanish Government in 2013 to attract foreign investors outside the EU to invest in the economic growth of the country. For thousands of applicants chasing the European dream, it became the gateway to Europe. Since its establishment in 2013, individuals have collectively invested over EUR 2 billion.

While this procedure was originally devised to appeal to wealthy Russian, Chinese, and Iranian nationals, in a post-Brexit world, Brits now have a unique opportunity to benefit from the vast set of benefits given by Spain's Golden Visa scheme.

With the formal announcement by the European Union Parliament that it will ratify the Withdrawal Deal late in February 2021, Brexit is now fully complete and almost done. This opens new gates for Brits to apply for an application for a Spanish Golden Visa. Although Brexit has been a lengthy process, the possibility of Golden Visas for Brits has been permitted as a positive note.

UK people will now enjoy, for the first time, the spectrum of benefits previously reserved only for a small minority of affluent non-EUs. The key benefit is that it enables British nationals to enter and travel visa-free via the Schengen Region, skipping pesky passport controls on an equal footing with EU nationals, who lack an EU passport.

The Golden Visa scheme in Spain gives wealthy non-EU applicants, and their dependents, unlimited access to the Schengen region of Europe. Unmolested fly across all of Europe. A Golden Visa allows you to live and work in Spain with your family and (Europe). This visa guarantees Spanish residency, which inevitably leads to optional Spanish citizenship.
Real Estate Investment
This unique investment program in Spain enables people to acquire residency through investment in real estate. To receive a Spanish Golden Visa, the applicant must, as a highly qualified professional or following a corporate transfer, undertake to invest in real estate of at least EUR 500,000 or via other options in the country.

Under the scheme, a simple and fast way to acquire a Spanish residence permit is provided to investors and their families who meet the criteria of buying a property with a minimum value of EUR 500,000 before making the application.

It must usually be retained for a minimum period of 5 years, regardless of the form of investment. Pals Solicitors are at your service to support you in the real estate investment process, including the handling of your property and conveyance matters, if you need assistance to obtain a Spain real estate investment visa.

The property may be any form of property: residential, commercial, land, or a mixture of properties. The golden visa does not require you to be in Spain 183 days a year, as opposed to the wealth visa.
Who is eligible for the Golden Visa in Spain?
Any non-EU, non-EEA, or non-Swiss citizen making a qualifying financial investment in Spain, along with dependent family members, is eligible for a Golden Visa and residence in Spain. It's fast, convenient, quick, and cheaper to get a Golden Visa in Spain than other EU citizenship programs.
What are the Spain Golden Visa requirements?
If you or your family decides to live in Spain, then you are eligible for permanent residency after five years. However, you have to demonstrate that you did not spend more than a total of eleven months outside of Spain within the past five years.

Following are the general requirements:
The age of the applicant must be above 18.
Clear criminal record of the applicant.
The applicant shouldn't be on the nation's list of undesirable people.
The applicant must hold valid medical insurance and an official health certificate
The applicant must not have previously been refused visas or entry into the Schengen zone.
The applicant must have sufficient funds to reside in Spain.
The applicant must make a qualifying investment (as stipulated in this guide of 500000 EUROS in Real Estate) and provide proof of the respective financial investment.
Who qualifies for the Spain Golden Visa?
Your spouse
Your children under the age of 18
Your dependent family members (upon financial proof that they are dependent or have a health condition that makes them unable to provide for themselves)
Mortgage on investing €500,000 in Spanish real estate
You can obtain a mortgage for the amount on the excess above €500,000. The law requires the first EUR 500,000 to be unencumbered, which ensures that the equity threshold must be free. The excess may indeed be financed, if necessary, through a mortgage loan. Notwithstanding the above, as long as it is located outside the Union, you can also finance the 500k using a lender, but this will prove difficult in practice.
Consult with PALS Solicitors Spain
PALS Solicitors offers its service to perform all the legal work involved in the property purchase ("conveyance") as well as the work to obtain residency in Spain. We have long-standing expertise in these fields. For more information, get in touch with our team.